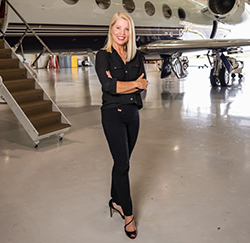 Owner and travel consultant, Tina Moskunas has been in the travel industry for over 25 years and created Golden Travel Services, LLC. in 2000. Tina's expertise and talent in delivering premier custom travel services has earned her the prestigious recognition as one of the top travel advisors of her kind.
"I'm driven by aspiration and innovation, resourcefulness and access, fostered through my global contacts."
Whether you're looking for a family holiday, a romantic escape, an adventure, or a special destination event, Golden Travel Services, LLC. will take care of all of your needs. Tina and her staff go above and beyond clients' expectations and deliver an unrivaled personalized service. Clients can feel secure that Golden Travel Services, LLC's strong commitment to confidentiality and security is not reserved just for their high profile clients. All clients have the same consideration.