Italy
Tina, I have been meaning to send you a huge THANK YOU for all your efforts on our behalf. The entire trip was AWESOME, and for future reference, we highly recommend Bologna. It was just small enough to appear intimate, and we loved it. I have to admit that you spoiled us with all the personal transfers. It was the first time in my life (and I am no spring chicken) that I have been met by someone with a sign with my name on it.
You can rest assured that you have not heard the last from Barefield and O'Brien. Thanks again!
Patrick O'Brien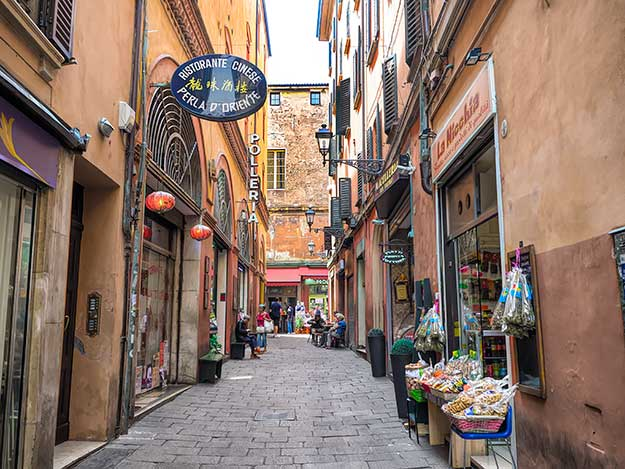 Mt. Rushmore National Memorial – Keystone, South Dakota
"With Mt. Rushmore on my bucket list, I took a tour that included it among a number of other stops. Regrettably, when I finally reached Rushmore, I couldn't see the sculpture at all because of thick fog. I was heartbroken. When I got home, I called Tina of Golden Travel Services and said I wanted to go back–I could not miss this bucket list item. Tina put together a perfect, privately escorted trip that included Mt. Rushmore and a few other near-by attractions. Her attention to detail, both before and during my trip, yielded an absolutely ideal experience. "

Shirley Lloyd


Biltmore House – Asheville, North Carolina
"Tina, I was happy to see that you look well. I enjoyed the trip very much. Kit and Jeannie were both terrific and were always concerned about our well-being and enjoyment of the trip. Kit especially went out of her way to help me, and she did the same for the others. Thanks again for having a great staff who go the extra mile."
Violet Stebner
"Hi Tina, Betty and I had a wonderful time on our Biltmore Vacation. There must have been 50 decorated Christmas trees plus much more. We would like to see the Biltmore Estate in the spring for all the beautiful flowers. Thanks."
Ray Graves


Havana, Cuba
"Golden Travel made a long time dream come true.. Here I am in Havana with the orange '52 Chevy I went sightseeing in."
Shirley Lloyd

Punta Cana, Dominican Republic
"We had a great time thanks so much for your help :)"
Devyn, Danni, Caitlin, Frankie, Jill, Brooke, Allie & Josephine

South African Safari
"It has been my life-long dream to go on a safari. Thank you, Tina, for making my dream come true!" – Patricia
Patricia & Richard

Playa del Carmen, Mexico
"Thank you so much! Everything was so beautiful."
Dianna & Ben

Aruba Honeymoon
"Rich & I really enjoyed our honeymoon in Aruba.
Tina definitely hooked us up with the perfect suite!"
Richard & Becci